Fr. Gene Murphy
715-268-7717
Deacon Pat Derrington
715-268-7717
Follow us


******************

Directions

From the south: Take Highway 46 into Amery. Stay on Hwy. 46 (Keller Avenue) through town. Just past North Park, at the top of the hill, turn right at the St. Joseph sign on the east side of the road.

From the north: On Highway 46 heading into Amery, turn left at the York Park sign before entering Amery.

Membership

Contact us to schedule an appointment with either Father Gene or Deacon Pat. We are always excited to hear from people who have an interest in our Christian community. To receive parish census forms, contact the parish secretary.

Envelopes are also located in the sanctuary to request census forms.

Donation Opportunities

Please contact JoAnne to request envelopes or to receive information on how to set up an automatic withdrawal.
Calendar
Tuesday, November 25th
NO Bible Study
Wednesday, November 26th
Ecumenical Thanksgiving Service @ 7 pm
Thursday, November 27th
Thanksgiving
OFFICE CLOSED
Friday, November 28th
OFFICE CLOSED
Sunday, November 30th
First Sunday of Advent
Tuesday, December 2nd
Pastoral Council Meeting 7 pm
Please Pray For:
Allen Moberg, Bill Kelly, Gene Vingum, Gerri Fleming, Hans Johnson, Jim Kreier, Jo Ellingsworth, Judy Baldwin, June Hendricks, Karen Mattson, Mary Losness, Nancy Batmale, Norie Sollman, Pat & Mary Simondet, Rachel Shay, Ric Buhr, Scott Dieltz, Shannon Niccum, Tellis Belisle, our Military Personnel***
To become part of the prayer chain and be notified immediately of prayer requests, please contact the Parish office at 715-268-7717.
Lifetouch Photos & New Parish Directory
St. Joseph and Our Lady of the Lakes will be putting together a new Parish Directory. We need everyone's participation in getting their photos taken to make this a success. Date the photos will be taken are:
Amery: Tuesday & Wednesday, November 4 & 5
Balsam Lake: Tuesday-Saturday, November 11-15 (Skip Wed)
Amery: Tuesday-Saturday, November 18-22
Amery: Thursday-Saturday, December 4-6
Weekday photography hours: 2:20—9:00 pm Saturday hours: 10:00—4:30 pm
*Note* Special Saturday Hours in Amery on Nov 22 are 9:00—3:00 pm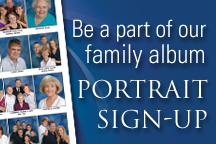 Click HERE to schedule an appointment at St. Joseph in Amery

Click HERE to schedule an appointment at Our Lady of the Lakes in Balsam Lake

Updated

November 21st

, 2014

***

You are visitor number
A Modern Church With A

Traditional Message

St. Joseph Catholic Church is a vibrant Christian community that is rooted in Tradition and growing in Faith. Explore our website and discover the many ways its members are involved in the liturgical life of the Parish. Visitors are always welcome to attend our services.

*************

Weekly Mass and

Communion Service Schedule:

Saturday

4:00 p.m. Mass at St. Joseph

6:00 p.m. Mass at Our Lady of the Lakes

Sunday

8:30 am Mass at Our Lady of the Lakes

10:30 am Mass at St. Joseph

Monday

9:00 am Communion Service at St. Joseph

Tuesday

9:00 am Communion Service at St. Joseph

5:30 pm Mass at Our Lady of the Lakes

Wednesday

9:00 am Mass at St. Joseph

Thursday

1st & 2nd Thursdays, Mass is held

at local nursing homes

Other Thursdays

9:00 a.m. Mass at St. Joseph

Friday

9:00 a.m. Mass at Our Lady of the Lakes

9:00 a.m. Communion Service at St. Joseph

Parish Office Hours

Monday - Friday 9:00 a.m. - 5:00 p.m.

1050 N. Keller Avenue, Amery, WI 54001

Phone: (715) 268-7717, Fax: (715) 268-9986

E-Mail: office@stjosephamery.org

Click here to Make St Joseph Church Your Homepage

Weekly Reading Compass

Sunday, November 23
ez 34:11-12, 15-17/1 cor 15:20-26, 28/mt 25:31-46
Monday, November 24
rv 14:1-3, 4b-5/lk 21:1-4
Tuesday, November 25
rv 14:14-19/lk 21:5-11
Wednesday, November 26
rv 15:1-4/lk 21:12-19
Thursday, November 27
sir 50:22-24/1 cor 1:3-9/lk 17:11-19
Friday, November 28
rv 20:1-4, 11-21:2/lk 21:29-33
Saturday, November 29
rv 22:1-7/lk 21:34-36